Here at Nemet Hyundai, we are sharing in the delight and celebration of the Hyundai brand's most recent distinction: the 2015 Hyundai Genesis took home the Best New/Redesigned Car in the $50,000 and Over category for Kiplinger's Personal Finance annual Best Value Awards at the 2015 Washington Auto Show.
Call us biased, but we can't think of a car more deserving of recognition. This second-generation premium sedan is the real deal, incredibly equipped in every aspect.
Exterior. First impressions are remarkably important. This is especially true when it comes to buying a car. The Hyundai brand knew it needed to put its best face forward with the redesigned Genesis, and bring it they did. The Genesis' exterior is refined, distinctive, and upscale, evoking a new and more modern design philosophy for the Hyundai family.
Interior. Not to be outdone by the stylish exterior in which it is cloaked, the Genesis' cabin is statement-making as well. Everything about the interior is designed to inform, entertain, and comfort.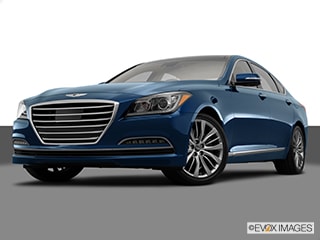 Here at Nemet Hyundai of Jamaica, NY we are honored and excited to have a wide selection of the 2015 Hyundai Genesis here in our showroom, ready and waiting to be test-driven by you today!
Interested in another model from our new inventory? No problem! Come on down to our dealership or give us a call at (888) 435-8347.
---